Join us on the farm for an opportunity to witness the annual fiber harvest.
DATE: Saturday, April 21 2018
TIME: 10:00 AM - 3:00 PM [CST]
PRICE: $65 (purchase tickets by following this link)
LUNCH: Potluck Style. A sampling of food from local shops / bakeries will be available; please feel free to bring your favorite recipe to share if you have any specific dietary restrictions.
10 AM: We will begin the day by shearing several of the resident alpacas, followed by a fiber skirting and carding demonstrations.
12 PM: Lunch Break.
1 PM: The afternoon will be reserved for various fiber demonstrations.
- Natural Dye Demo: several vats of locally foraged natural dyes will be heating over the fire throughout the afternoon with fabric swatches available for those who wish to experiment. [Jessica Robertson, the wonderful woman behind Honor_Of , will be attending the vats, sharing her knowledge, and keeping y'all out of the fire.]
- Drop Spindle Demo: witness the fiber that was shorn in the morning turned into several weights of yarn by using variations of a simple tool that has been around for over 10,000 years. [Spinning guru, Justin Near will have several spindles on hand + sharing her knowledge on this ancient art.]
-Community Weaving Project: 3.5' x 5' Metal Frame Loom will be set up with various fabric + fiber available for exploring texture and shape on a larger scale.
The location for this gathering is in the back yard + barn. Weather Permitting, we will be working outside over an open fire, + alongside a humble herd of curious critters.
Please join us as we continue to add to the rich history of this gathering space while enjoying the company of like minds and fresh ideas.
**Please wear clothing you don't mind to get dirty + smelling like a campfire. We will be spending time outside, weather permitting. I will be sure to send out an email a few days prior to this event to keep everyone up to date on our plans in accordance to the weather.
**If Mother Nature has other plans in mind we will set aside Sunday, April 22 as a backup rain date.
** No refunds are offered although ticket exchanges are accommodated.
** If inclement weather occurs, event will be moved to the following day. (Sunday, April, 22)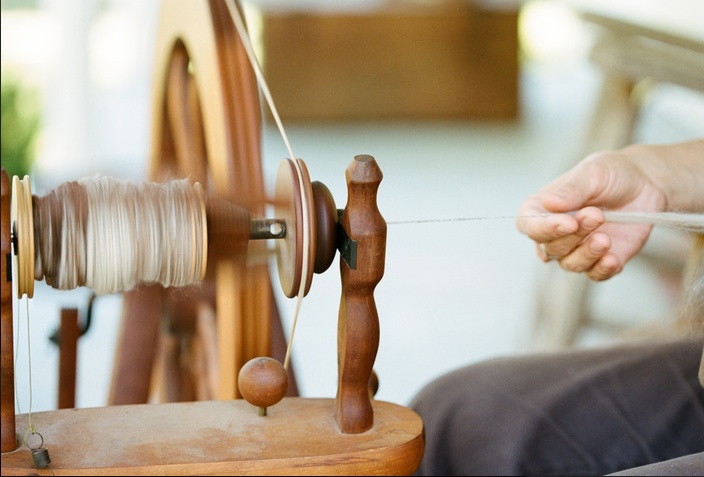 Please feel free to call or email with any questions-
kacie@fiberfarm.net / 423.280.4004